Karen Schaefer's passion for artistic expression and deep appreciation for nature began in childhood. This passion inspired her to study at SUNY New Paltz, where she earned a Bachelor of Science in Visual Arts, with a concentration in Painting. She later received her Masters degree and License in Social Work from Adelphi University. Karen believes that art is therapeutic and life enhancing. She is very interested in the unconscious elements that are revealed during the creative process. Using an intuitive approach, Karen creates various sized paintings with vivid colors and symbolic imagery out of her studio in Asheville, North Carolina. Her work is deeply influenced by nature and time spent hiking and exploring the surrounding beauty of the Mountains.
Karen's interest in the healing arts lead her to several therapeutic art-focused volunteer settings. She worked as an intern assistant to the Art Director of the North East Center For Special Care in Lake Katrine, NY. Through this opportunity, she facilitated therapeutic artistic expression for individuals with traumatic brain injuries by assisting with various projects in the art studio. She also participated in an extensive project at the Cardinal Hayes School for Special Children. There, she trained with the Non Profit Organization, Artistic Realization Technologies (A.R.T.) Using breakthrough techniques, Karen helped students who were quadriplegic or had nonfunctional use of their hands create paintings of their own artistic visions for the first time in their lives. Both opportunities affirmed her belief in the value of art as a healing medium.
Through her business, Spiral Canvas, Karen is continually working to transform her artwork into a functional and accessible format. She recently launched a line of greeting cards, prints, tapestries, tote bags, zipper accessory pouches and woven blankets in addition to her more traditional work. By creating versatile products made with integrity and designed for every-day use, Karen hopes to inspire people not only on a visual level but in a tactile and hands-on way.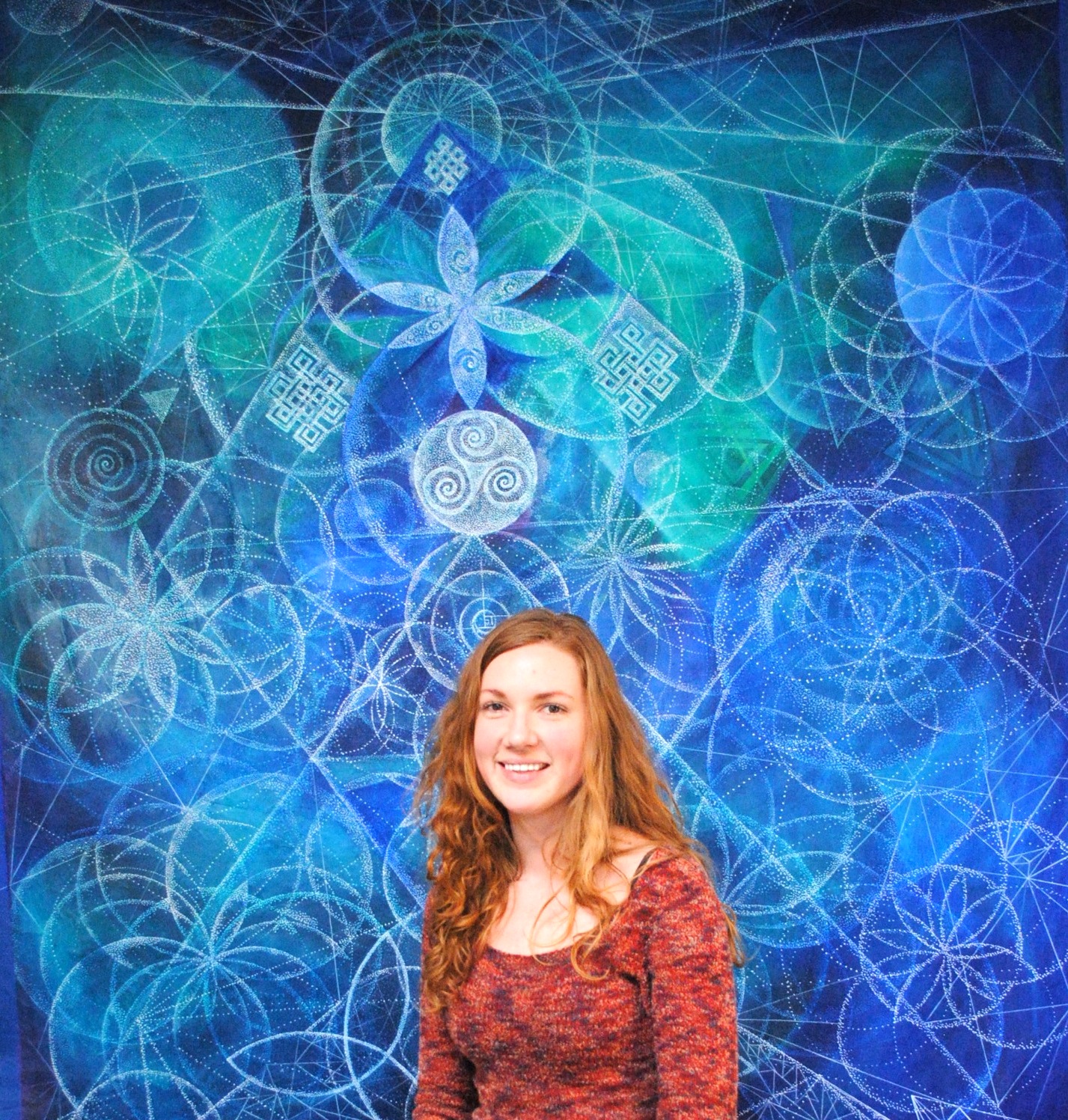 Thank you for visiting my page!
Please keep in touch…
Here is a link to my Facebook